Customers these days expect a seamless shopping experience between online and in-store medium, resulting in the digital transformation of the retail industry. Tools that can make recommendations or can help users find better products at a faster rate are high in demand. This is the reason why retailers are turning to cloud technologies to help meet their customer's requirements.
Google Cloud has already invaded this space and partnered with various retailers across the globe to address challenges, meet requirements and improve customers experience all at once. Proprietaries such as IKEA, Carrefour, Shopify, Ocado, METRO, Ulta, Kohl's and many more are already leveraging Google Cloud Technologies in areas like e-commerce hosting, data analytics, machine learning, and workforce transformation in order to fulfill their customer's requirements.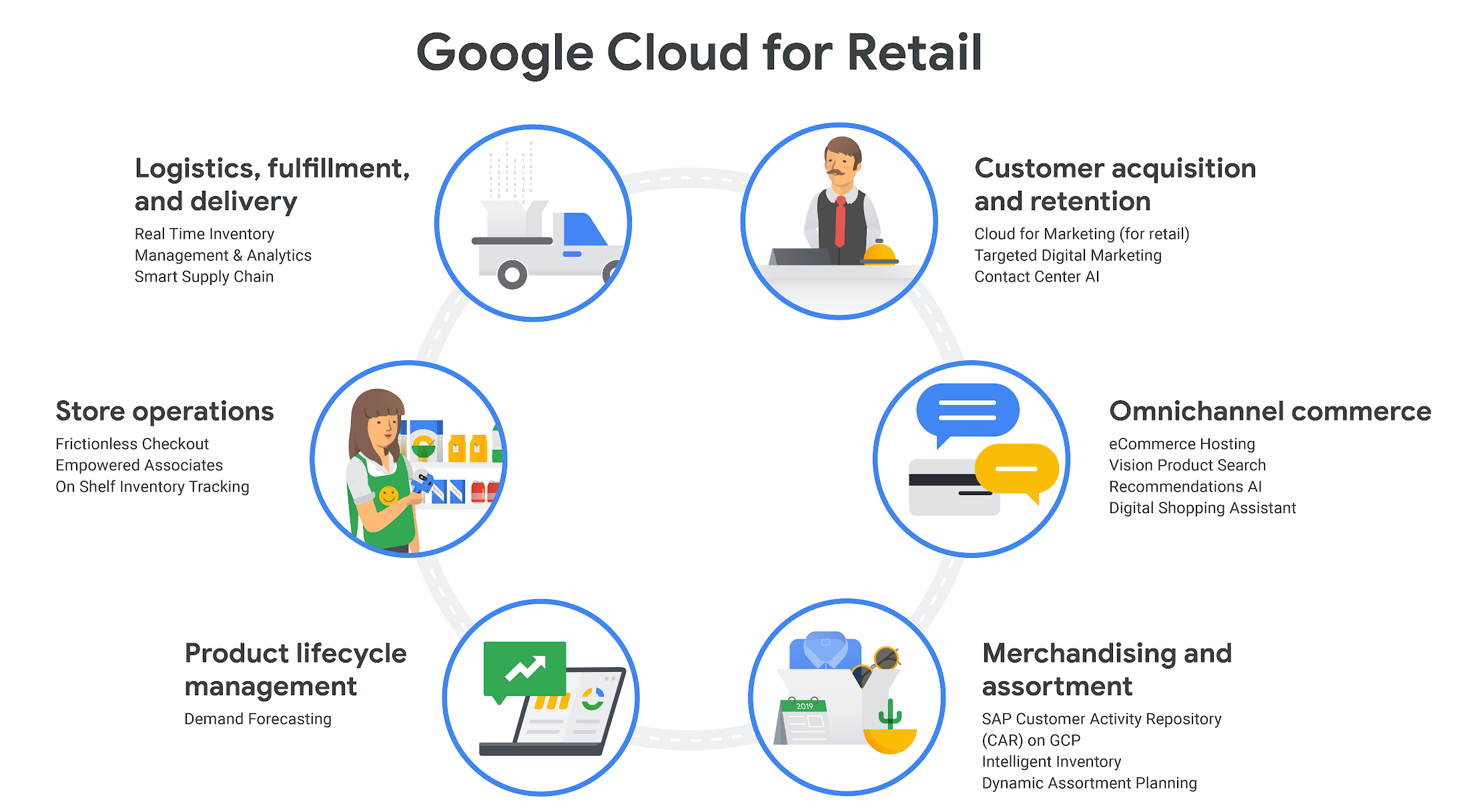 Google Cloud for Retail is another expert initiative from Google that offers a robust set of solutions to enable retailers to leverage the cloud capabilities for specific use cases-from store operations to merchandising to customer acquisition and retention. The retail solutions are focused around six core pillars which aim to help companies adopt cloud technologies. These core competencies are: logistics, store operations, customer acquisitions and retention, omnichannel commerce, merchandising and assortment, and product lifecycle management.
Image credit – Google Cloud